Some of our current projects are listed below:
Third party Supervision for New Building Projects carried out on behalf of Owners:
New building supervision, sea trials and delivery of 2 nos 1000TEU Container vessels at Jiangsu, China on behalf of Manship Pte Ltd, Singapore.

New building supervision, commissioning, sea trials and delivery for takeover of oceanographic research vessel at Muggiano Shipyard, Fincantieri Italy for NIOT, Chennai.

New building supervision, sea trials and delivery of Capesize (175,000 DWT) Bulk Carrier at Sungdong, S. Korea for Clarksons, UK

New Building Supervision, sea trials and delivery of 75,000 DWT LR tanker at Sungdong, S. Korea for Navig8 Ship management, Singapore

New building supervision of 4 Nos. Supramax Bulk Carriers in Yangzhou, Guoyu, China on behalf of Wallem Ship Management, Hongkong

Supervision of Machineries with respect to installation / commissioning / sea trials and delivery for New Building of Product Carrier at Bhavnagar, India on behalf of Globetech Groups, UK
Supervision/Installation on behalf of Shipyard:
AA. Fidere Marine Services (FMS) has successfully completed the Sea trials and Delivery for 4 Nos. Panamax Bulk Carriers (74, 500 DWT) - Hull P003 in Nov 2011, P004 in March 2012, P009 in Jan 2013 & P015 in May 2013. Hull P003 being the first vessel from Pipavav Shipyard and the largest Bulk Carrier built in India.

For all vessels FMS carried out following :
Acted as Technical auditors for Engine Room, Accommodation and Deck outfittings including Machinery installations, LSA / FFA equipments, Navigational equipments.

Integrated gaps between Design and Production drawings;

Installed instrumentation fittings for auxiliary systems and tanks

Commissioning & trials, including Sea Trials of all systems on board.

Planning and scheduling of Sea trials as per Shipbuilding contract and Class requirements

Deployment of Sea trial officers / crew as per Shipyard / DG Shipping requirements.

Was responsible for mooring management and safety procedures of the vessels from launching to delivery.

Carrying out Inclining Experiments.
BB. FMS has successfully completed the Sea trials being involved in similar capacity as above for the new construction of 2 nos. Multipurpose DP OSVís at Pipavav shipyard.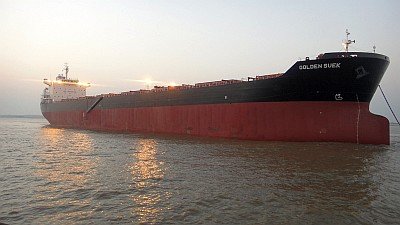 CC. Newbuilding Supervision for Commissioning, Sea trials and Delivery for Ro-Ro/Lo-Lo, Multipurpose vessel for Larsen & Toubro, India in 2010-11. The job scope involved monitoring production as per schedule, Pre-commissioning checks of all machineries and re-installation or modifications as required thereof, Commissioning and trials of all systems to the satisfaction of owners and GL Class for M.V. Roll Dock Sun

DD. Main propulsion system alignment and installation for 4 nos. Water jet IPVs (Yard Nos. 2074, 75, 77 & 79) being built at Garden Reach Ship Builders & Engineers Ltd. The job is presently in progress on Yard No. 2079 while it has been successfully completed on Yard Nos. 2074, 2075 and 2077 which have completed their sea trials and have been delivered to the Indian Coast Guard.

EE. Installation, Testing and Commissioning of CO2 Systems on behalf of New Fire Engineers onboard ASW Corvette (Yard Nos.3017 & 3018) being built at Garden Reach Ship Builders & Engineers Ltd. Similar job on Yard nos. 3019 & 3020 will follow upon completion of the first two vessels.

GG. FMS carried out the Shifting / Wet Towing operations and Alignment of Two Mega Blocks (4000 + 3000 MT) for two nos. Panamax vessels P015 and P016 in various stages to final accuracy of 20mm Ė the very first project of its kind in India at Pipavav Shipyard.

Job scope involved (2 halves of Panamax v/l named GN & GY):
Getting GN to quay side
FMS will be responsible for dropping or heaving anchor at anchorage

Wait till clearance & preparation of DD is completed and same flooded.

Launching of OSVs and Panamax vessels to flood Dry Dock

Mooring of Panamax and shifting of OSVs - Triple & double banking

Towing/Shifting of GN to Lambda Gate for discharge of cargo

Monitoring / Controlling daballasting / ballasting of GN to required draft, trim & upright conditions

Shifting & aligning GN to 1m distance from GY with diving team supervision and control

Technical Consultancy for the operation from the very beginning

Oil Rigs:
Fidere Marine Services (FMS) was involved in carrying out the safe transportation of the Jack-up Rig Noble Kenneth Delaney from Fairway Buoy (outer anchorage) to Pipavav Shipyard (West Coast India) Fitting Out Berth West Quay through the GPPL channel and PDOC channel for repairs.

Preparation of Operating Procedures, Risk Assessment, Mooring and Docking plan.

Carrying out the Docking and refloating of Jack-up Rig in PDOECL Dry Dock with the help of Dock Master, Rig Mover & Pilot.

Presently, FMS is also carrying out similar safe transportation of Sagar Laxmi of ONGC, the Jack-up Production Platform(MOPU) from Outer Anchorage to PDOECL FOB.
Other Projects
Preparation of documentation regarding Stability, Hold strength calculations and Ballast Water Management plans for various vessels.

New building Plan & Drawing vetting on behalf of owners for Dolphin, Handymax Bulk Carrier for Surrendra Overseas Ltd, India

Pre- purchase inspections carried out at S. Korea, China and various Indian Ports for Wilhelmsen, Clarksons, etc.

Technical supervision of General Cargo and Bulk Carrier vessels for Olam International, UVM Shipping, Manship Pte Ltd.

Estimation of Budget and Completion Time for scheduled Dry Dock of Gati Coast to Coast vessel at Colombo Shipyard.

Various damage surveys, condition surveys, off-hire, on-hire surveys.

Ship repair supervision and co-ordination at various Indian ports

Supply and Installation of EPABX system on board vessels for B + H Equimar, Singapore